Oh Mondays... you always stink. We were hoping to get a lot of stuff done over the weekend but I got some sort of stomach bug that put me in bed almost all day on Saturday. While I was busy resting, Jordan got up bright and early and went to our house to oversee our kitchen floor removal. Spanish-style cement pavers are no more.

Some of our open walls were patched up with some drywall and they are waiting to be taped.. and mudded? I really need to learn more of the process.
New pipes.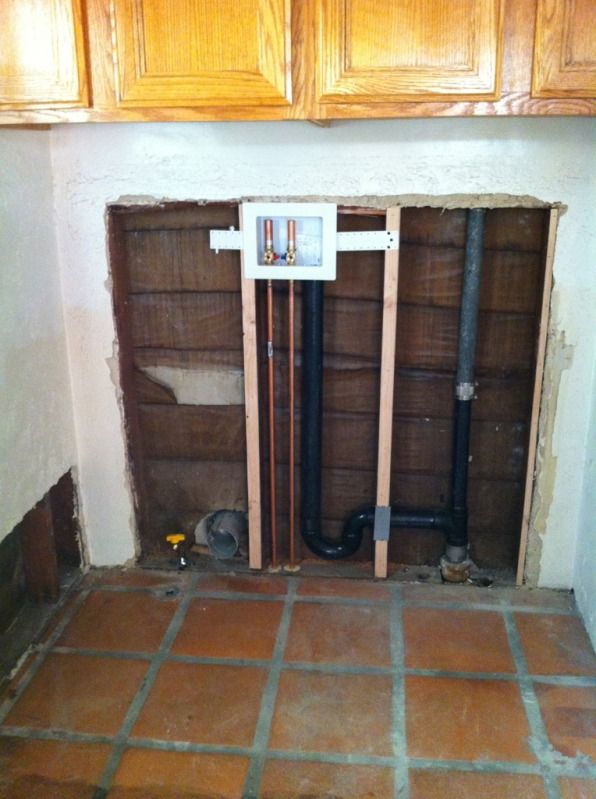 Patching.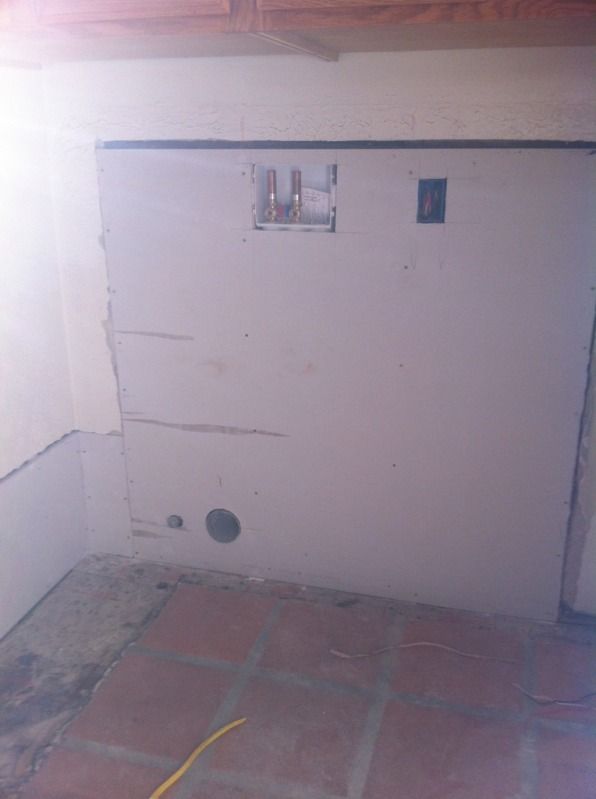 Our contractor is supposed to finish patching a few things tomorrow morning in order for the taper to get in there and start his business. We are also trying to decide if there is enough time and budget to put additional wall lights in the bathrooms. I am staring at the phone waiting for a return phone call as I type!!
So, in between catching up on Season 4 of Breaking Bad yesterday, we removed our butts from the couch and headed over to OSH to purchase 3 ceiling fans; 1 for our bedroom, 2nd bedroom, and the dining room/living room space. We still need to purchase ceiling light fixtures for the kitchen, our closet and possibly the bathrooms! Other items on our list include shower rods and curtains for both bathrooms, new hardware for our doors and cabinets, window curtain or some sort of covering, oh yeah, don't forget our appliances!
We also are trying to pick out our floors. What kind of carpet do we want? What kind of tile in the kitchen/laundry room do we want? What kind of laminate flooring do we want, if any? What color paint do we want for all our walls? Trim? Front door?!?! Kitchen cabinets?... Shoot, maybe even the 2nd bathroom cabinets.
Anyone have a good tutorial on how to prep walls for painting and also for cabinets?
There's a lot coming up in the next couple of weeks and I'll be sure to keep you posted in between going crazy!!! P.S. Did I forget to mention we also have to tent our house? We have to tent our house. The End.