Here we are over a week later and SO much has progressed.
Our back rooms addition has been fully framed.
We found out some news about our roof - more on that later.
We picked out our bathtubs and the shower fixtures - and they were delivered.
We were surprised when we showed up one day and half the front of our house was missing.
And in the same vein, our mailbox has a "cute" new location.
A slight change of plans.
The plumbing has commenced!
We think a cat has taken up residence under the house for now.
A couple of coke Slurpees and some Ho Hos...
BACK ROOM ADDITION!
Our foundation got the inspection sign off! So, they finished it, created the subfloor, added insulation (our children or house guests will be so toasty!), and framed the walls! Yesterday they framed the new roof, which is looking mighty fine from down on the ground.
Some progress photos:
Cement foundation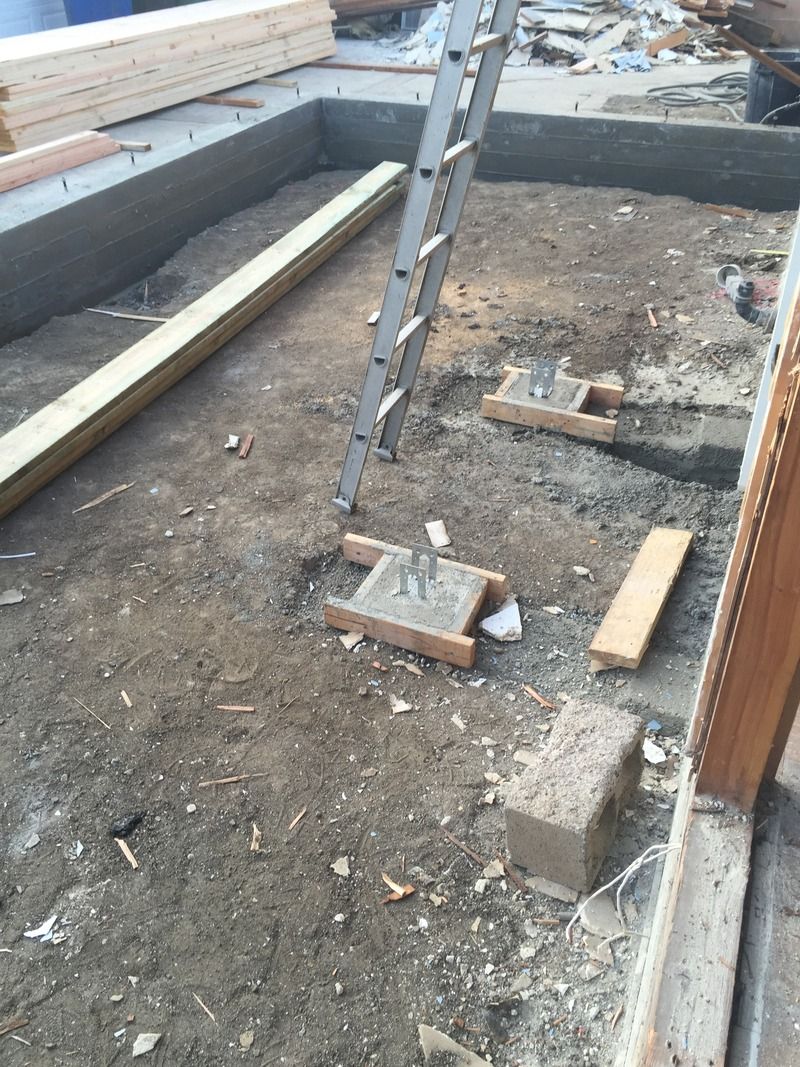 Subfloor, then with insulation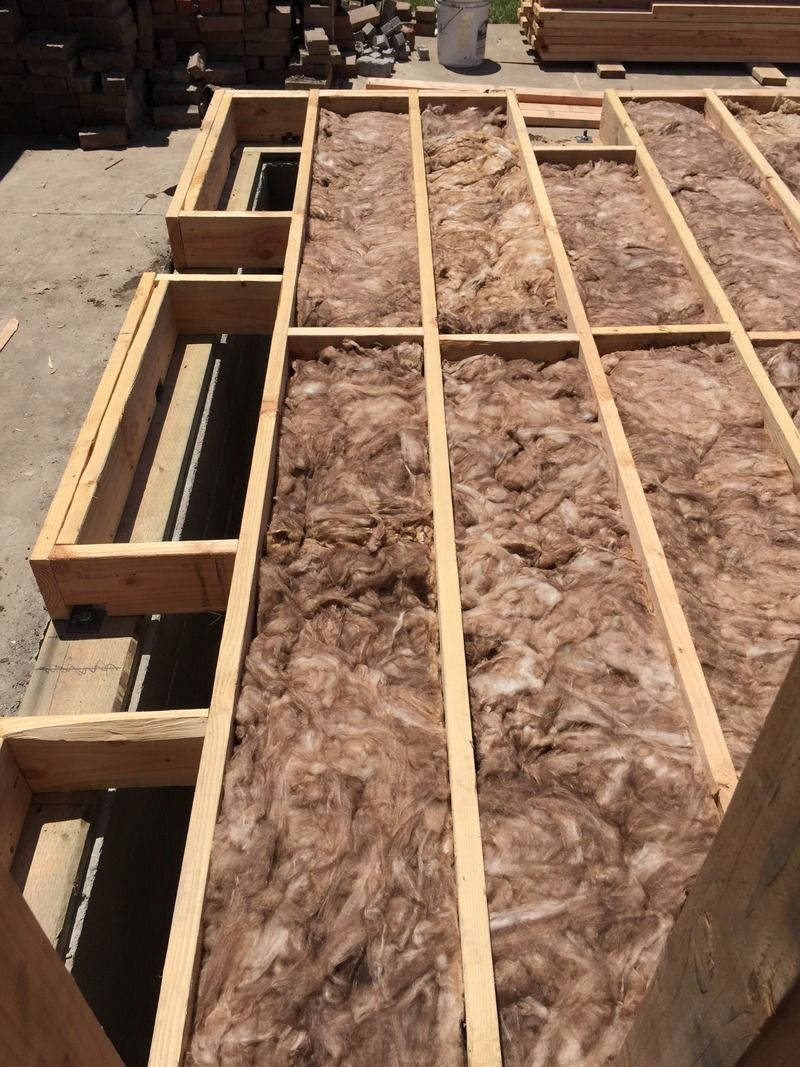 Subfloor complete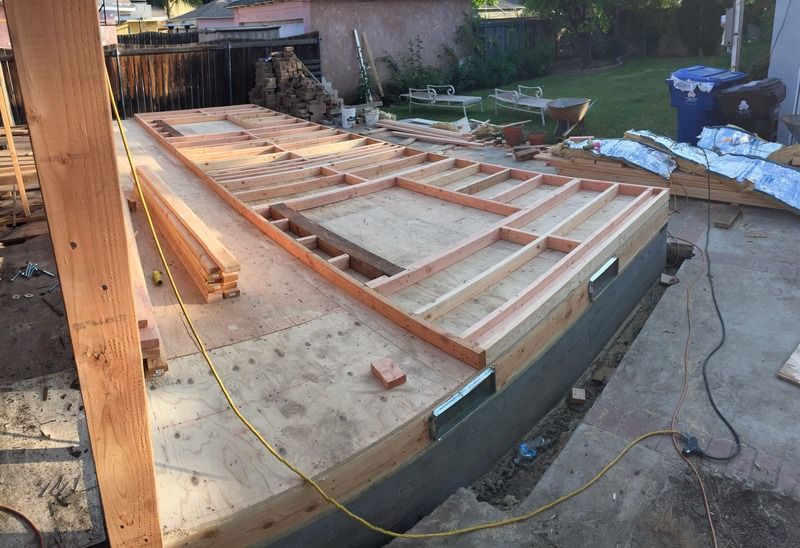 So, I actually was really confused about what was on top of the subfloor. Jordan wasn't around so I couldn't step down from the house easily with my sandals on and stuff. We learned the next day that they had framed the back wall and that's what was laying on top, waiting for the guys to put it upright. Here's a pic of the action: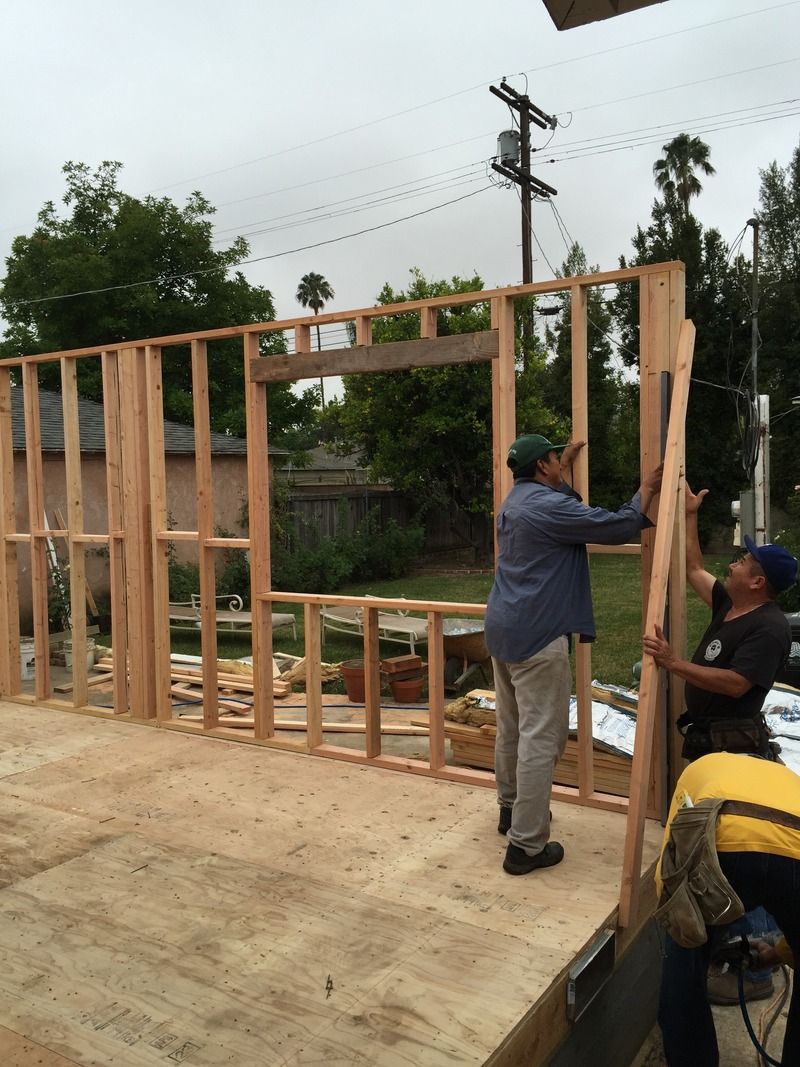 Voila!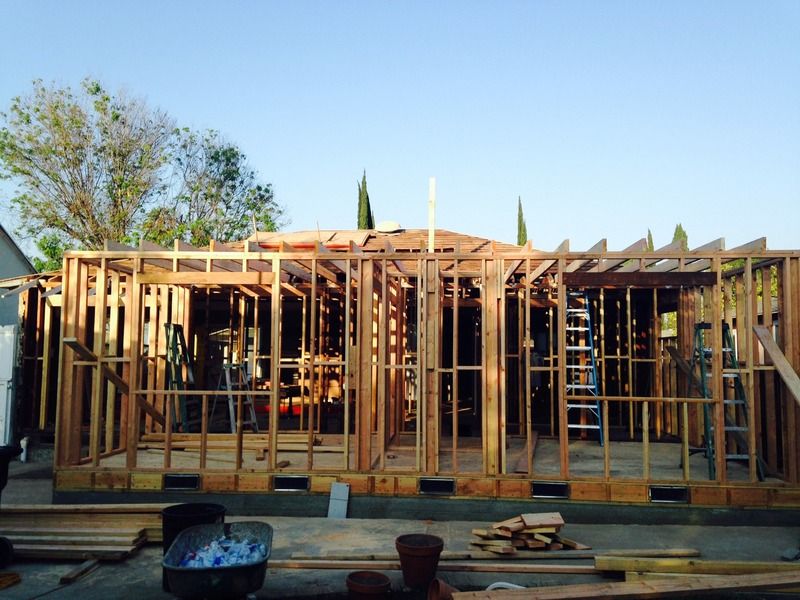 THE ROOF
We had planned to redo the roof shingles - you know, shuck the 17 layers that the previous owners shelacked on there and get it up to code, nice and fresh. Well, we found out that there was no plywood underneath all of those layers! We had original wood shingles baby. From the '40s, probably. So, for a few days (and still now) you can stand in our house and talk to God, Xenu, Zeus, Superman, Apollo, whoever you believe in, and hopefully not get shit on by a flock of birds. It's weird to walk up to your house and be able to see through to the backyard from the driveway and also through the ceiling to the clouds. Anyhow, we now have this lovely up to code (or it should be) radiant barrier plywood (I think) that is being laid down on top of the roof beams. Then on top of that they will install a "cool" roof. More on that when it happens.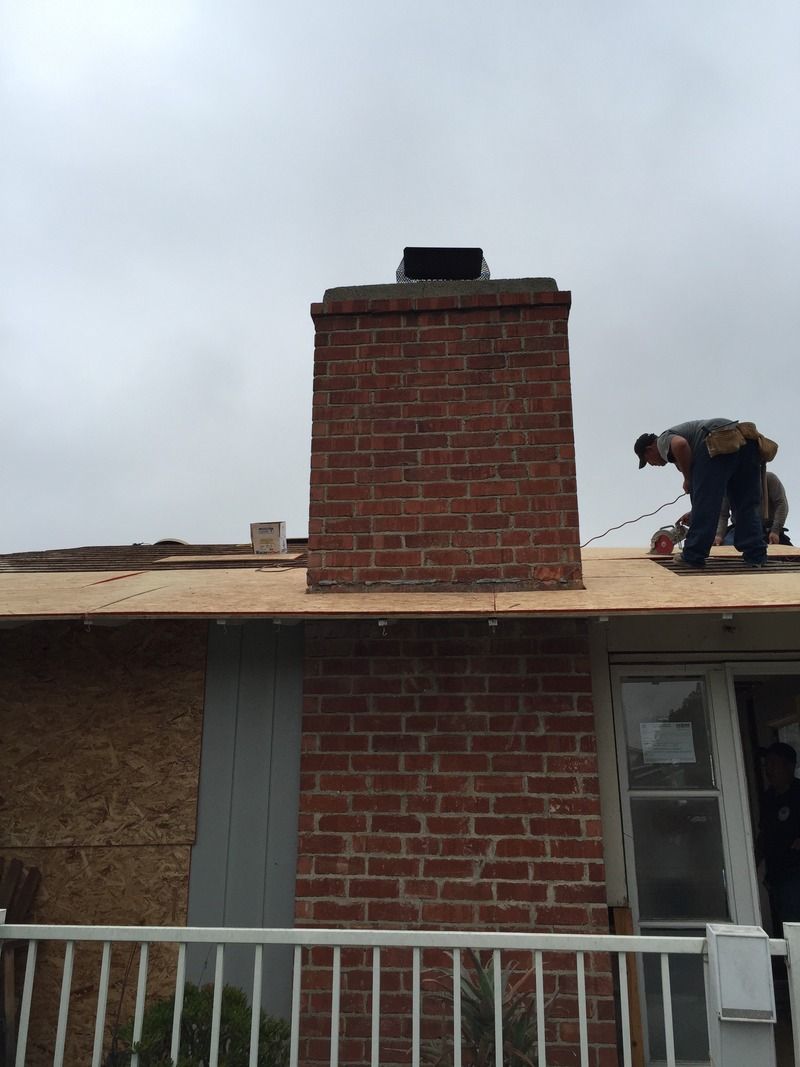 Skylight, anyone?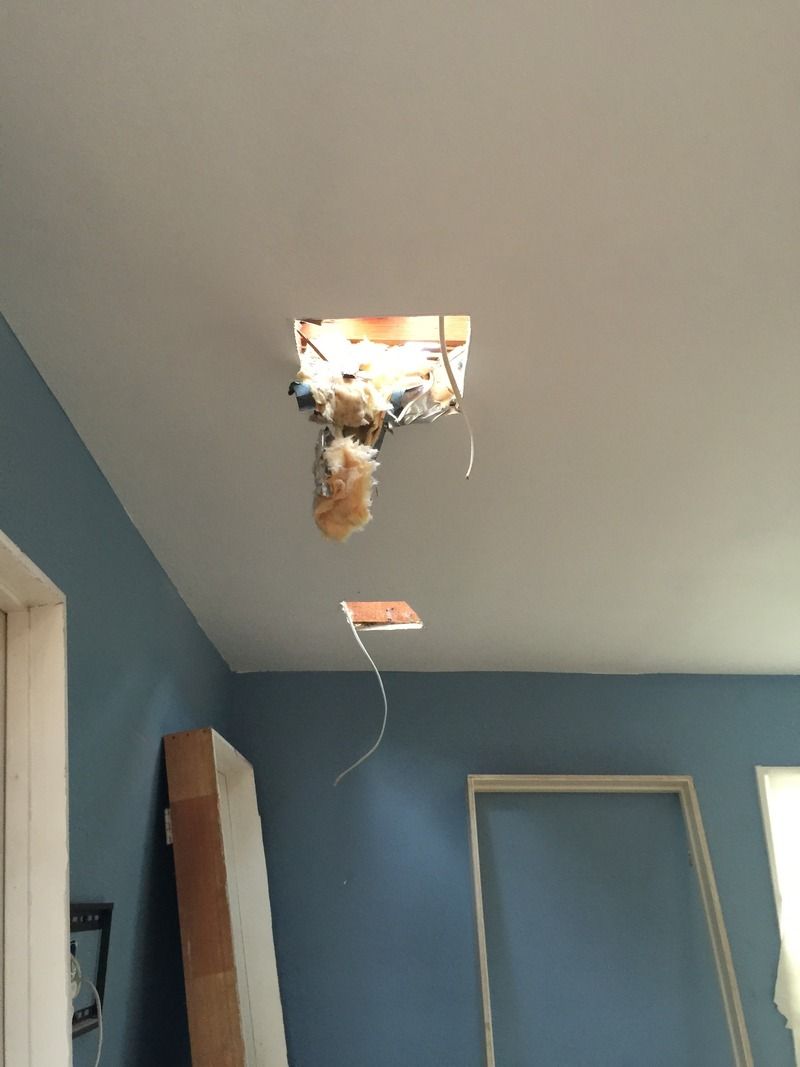 LET THERE BE BATHTUB!
I mostly took this picture to show the plumbing - and it's the only one I took of one of the bathtubs.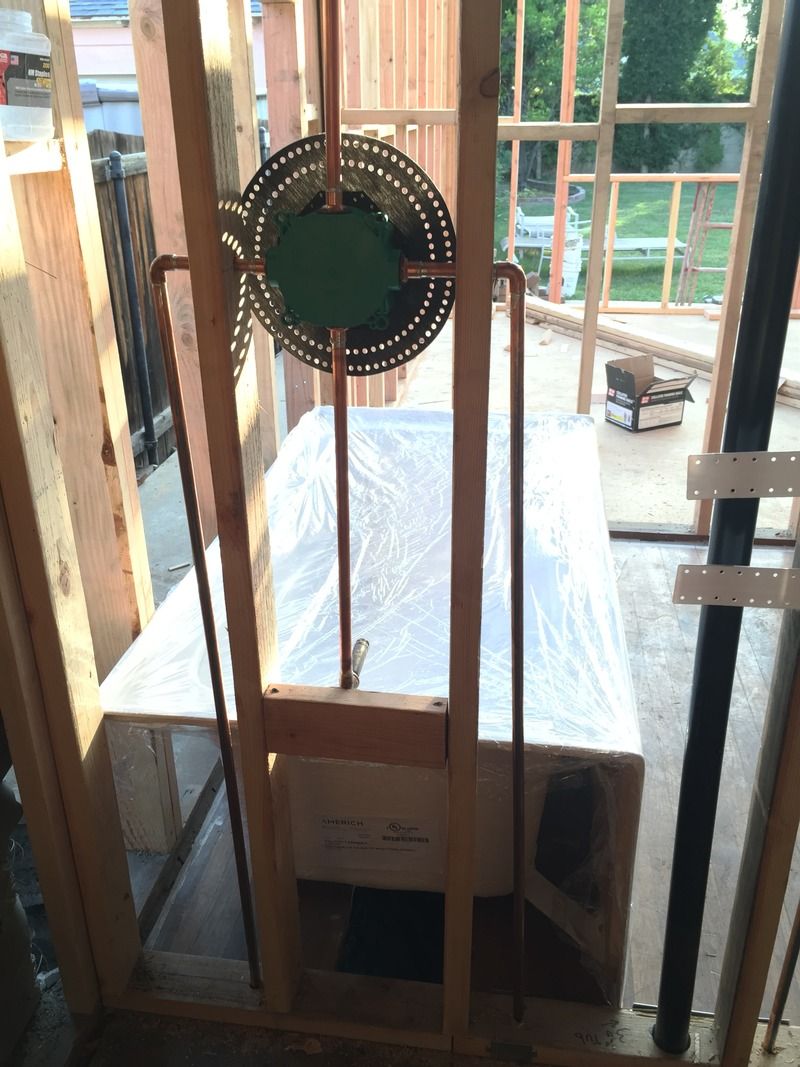 WHERE'S THE FRONT OF OUR HOUSE?, THE GHETTO MAILBOX, AND THE SLIGHT CHANGE OF PLANS
Our old "master" bathroom was situation at the front of the house. It took up an odd rectangle in our living room. It just sucked all around. You can look back to a
previous post
to see how it looked all demolished. Technically, they only had to remove that tiny window and fill it in. We weren't sure how we were going to match the look from the exterior, since everything else had weird paneling but it was a non-issue at the moment. Well, Jordan was at the house and sent me a photo of them removing the window (pic below) and I was like, ha! great!, hooray. We took a break to buy our bathtubs and decided to come back to the house later on to check out the work. When we showed up the entire wall was gone! GONE. Bye, Felicia. We just sort of stared at it, then stared at each other, then walked through it, stared at it more. Took pictures of it. It was weird. Here is the result of that photoshoot: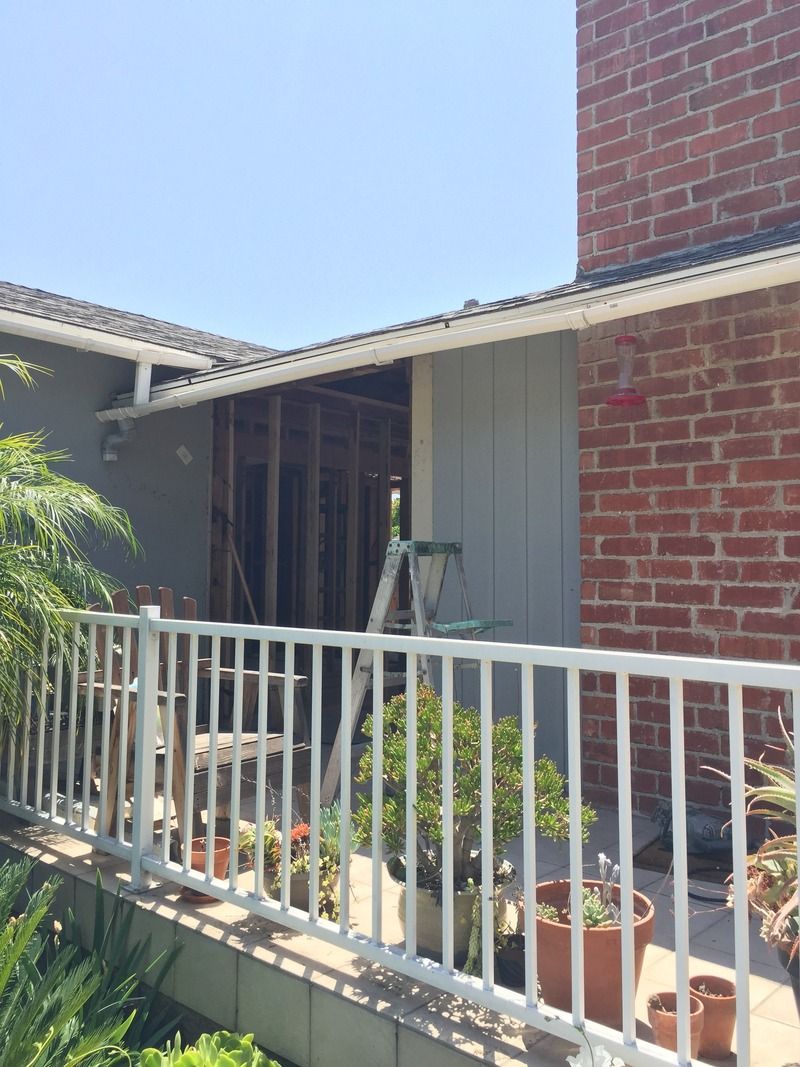 We had a discussion with the contractor about this space, prior to them removing the whole freakin' wall, about the roof being lower here than it is over the other side. We said okay, just build a soffit, it's fine. But then, we saw the wall open and could see behind the yellow bookcase, we asked if they could just cut them out all the way to the chimney so that we could realize our dreams of a larger built-in down the line. The next day, our wish came true.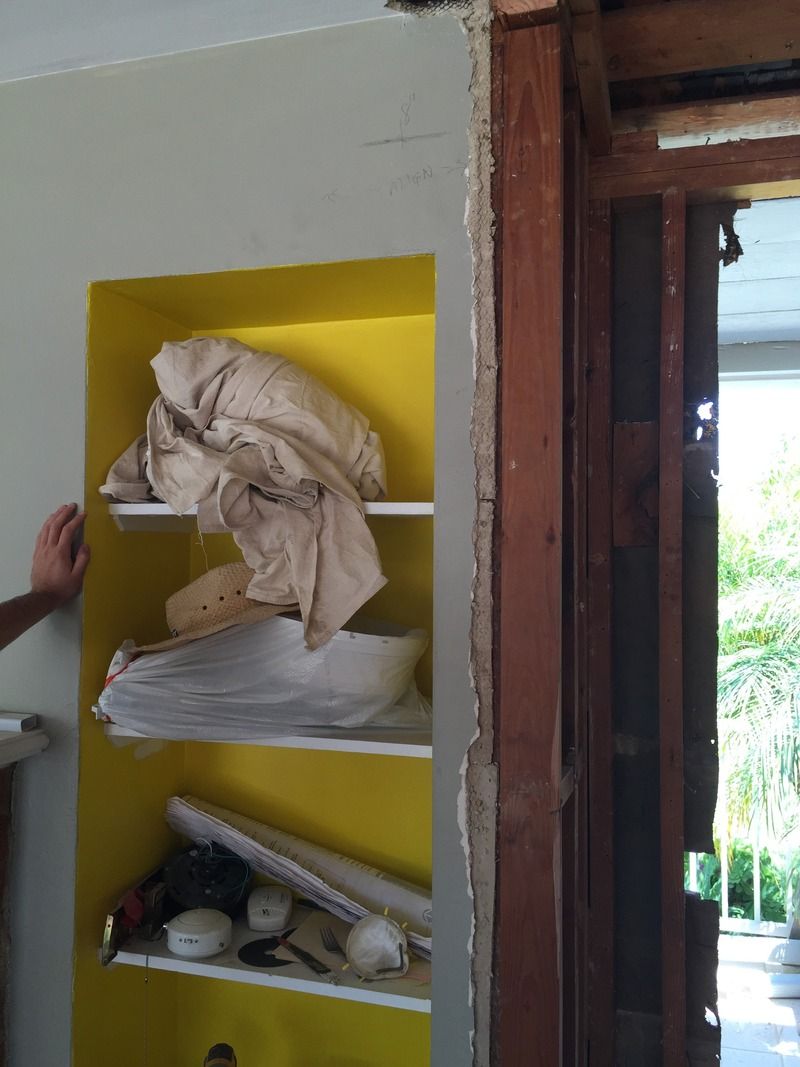 Side - you can see where we saw that these should be SO easy to remove: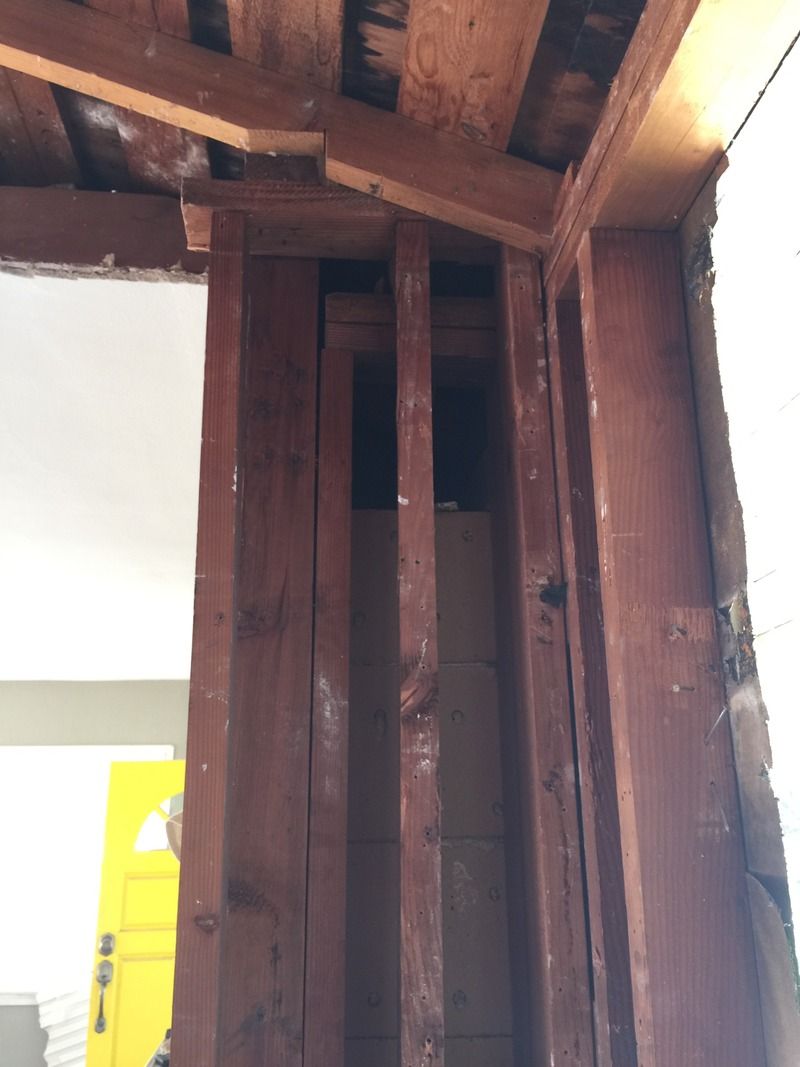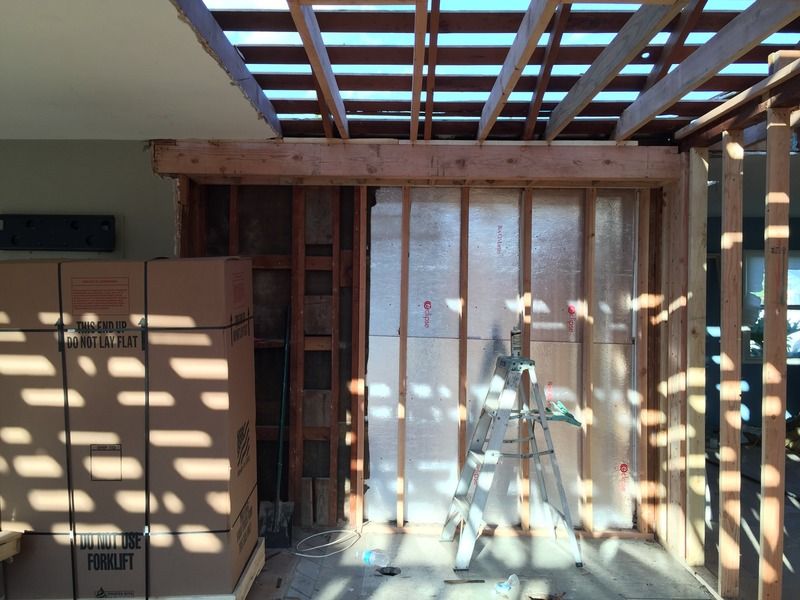 Because the wall was removed, we also decided that we needed to remove that siding or paneling from the rest of the front of the house. There wasn't much. We figured we'd just have them do stucco, like the rest of the house. We found that the porch was built too high, which led to water pooling near the door, which led to rotting wood, which they removed. Everything is fine. Although, we may be demoing the porch now - at least the top and just laying down cement for now so that it's level and not too high for the house. And our steps are not to code and need to be fixed. So, here's where we are at: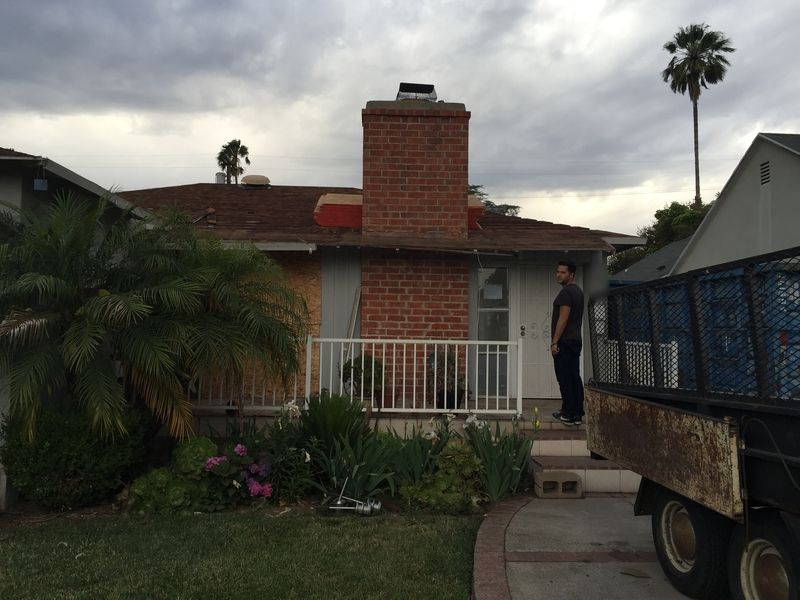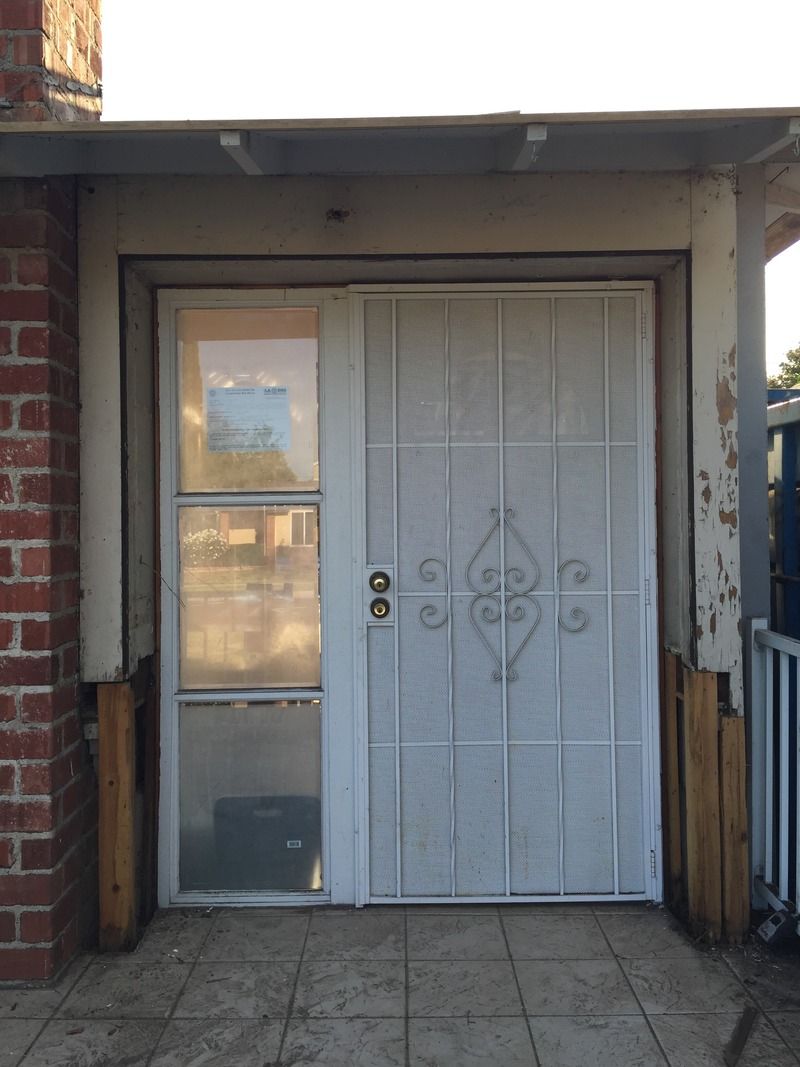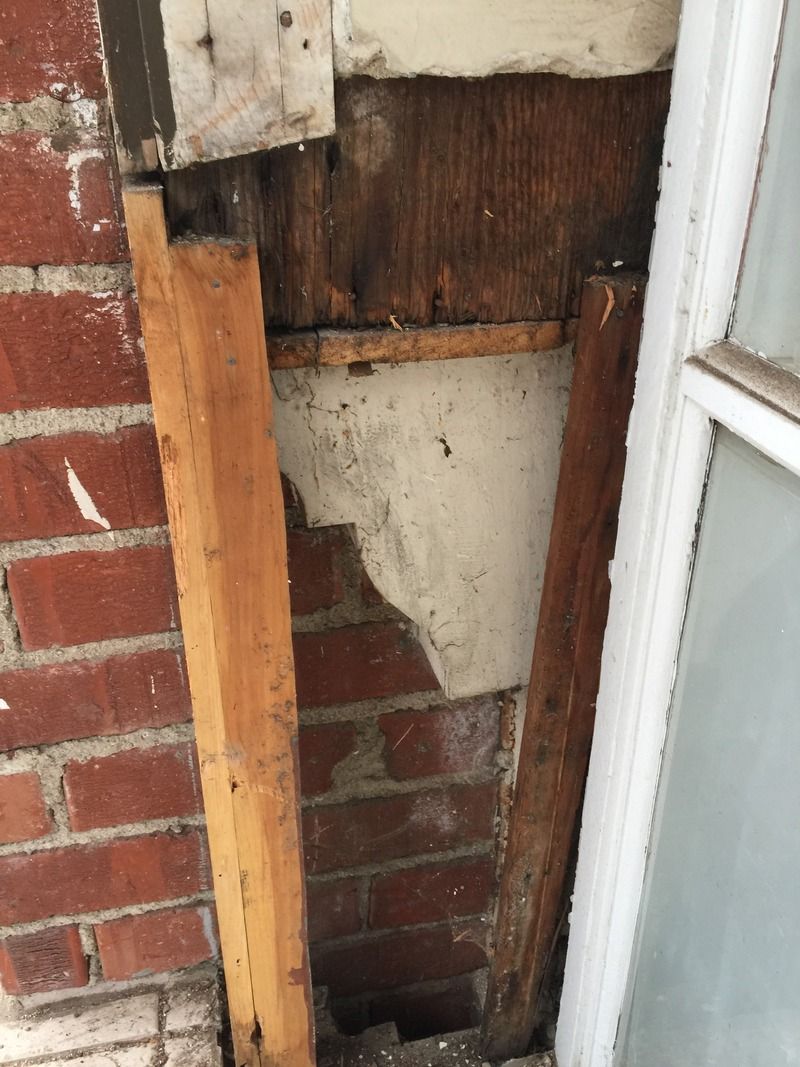 GHETTO MAILBOX
When they removed that shitty facade, they had to relocate our mailbox. Lucky for us, the workers are some real Macguyvers...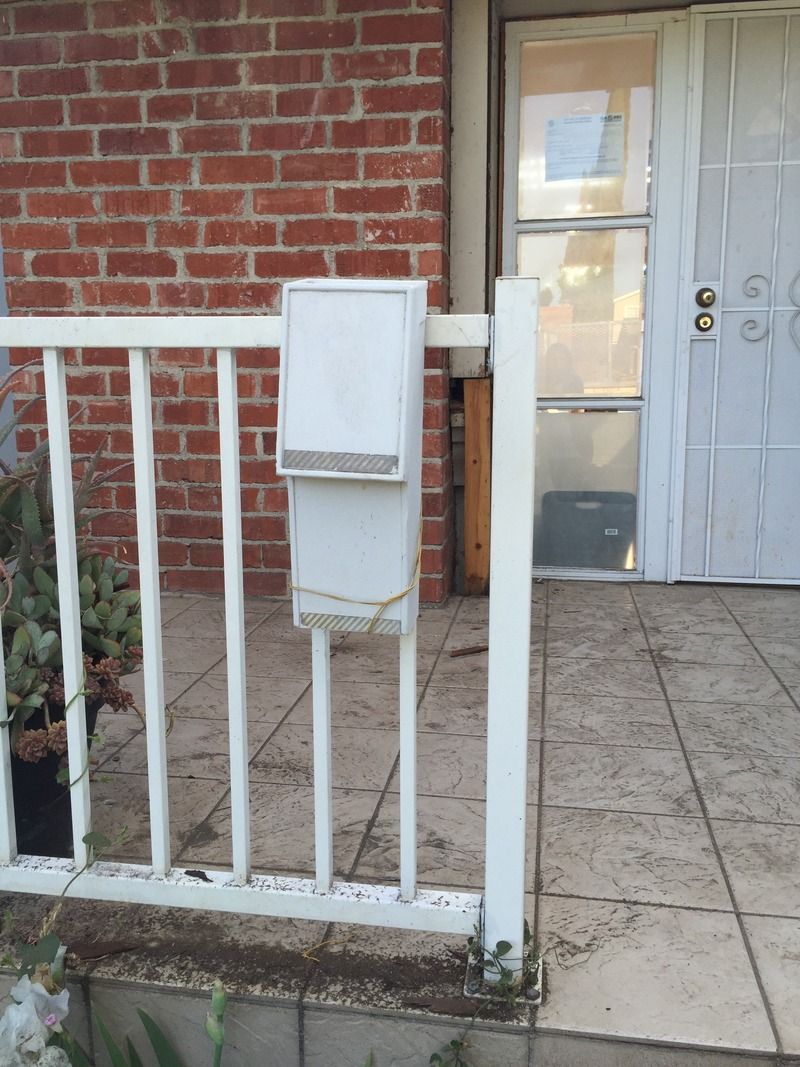 PLUMBING, CATS, AND SLURPEES
This is really just some photos of the start of what the plumber has done. A photo of the cat that must be frightened out of her mind. And my ridiculous treat from last weekend.
Island kitchen sink
Gas line for the oven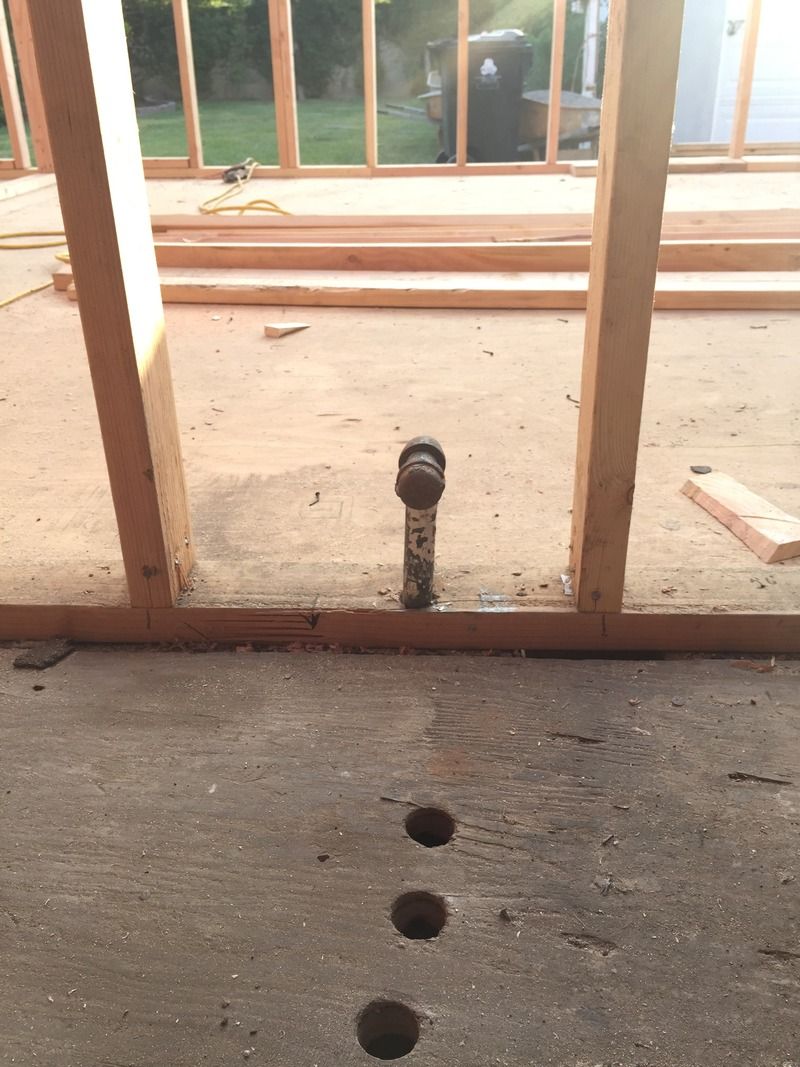 Water line for the fridge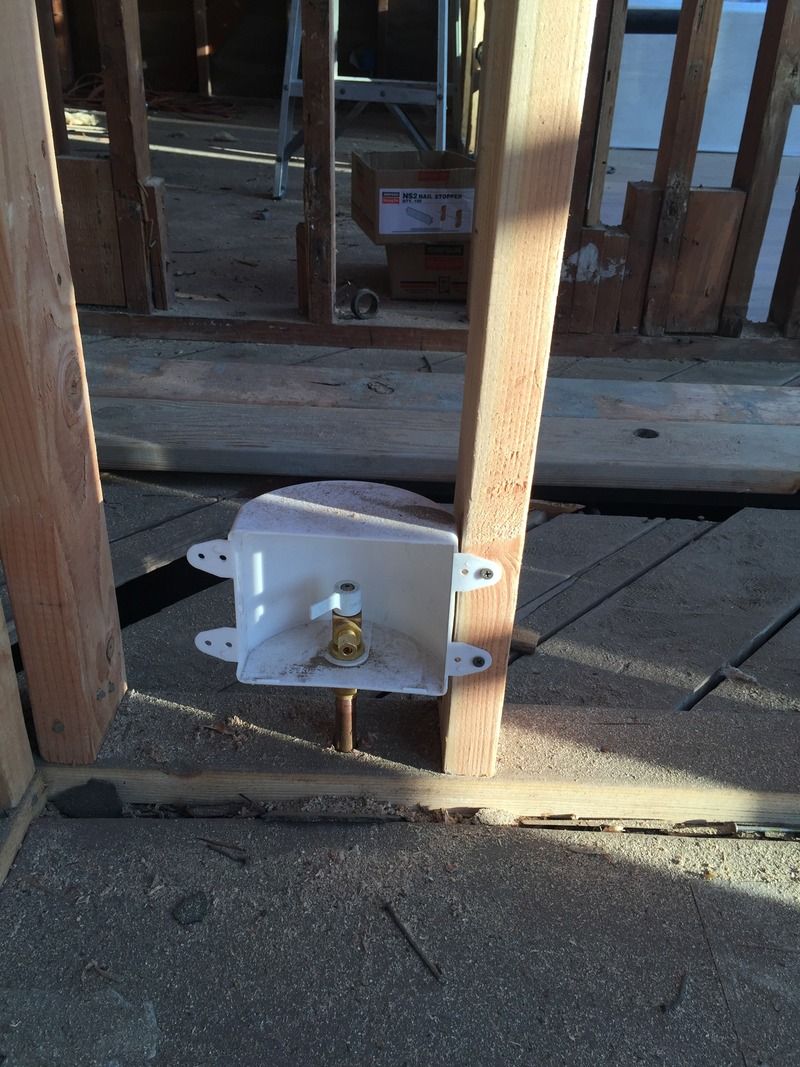 Washer/dryer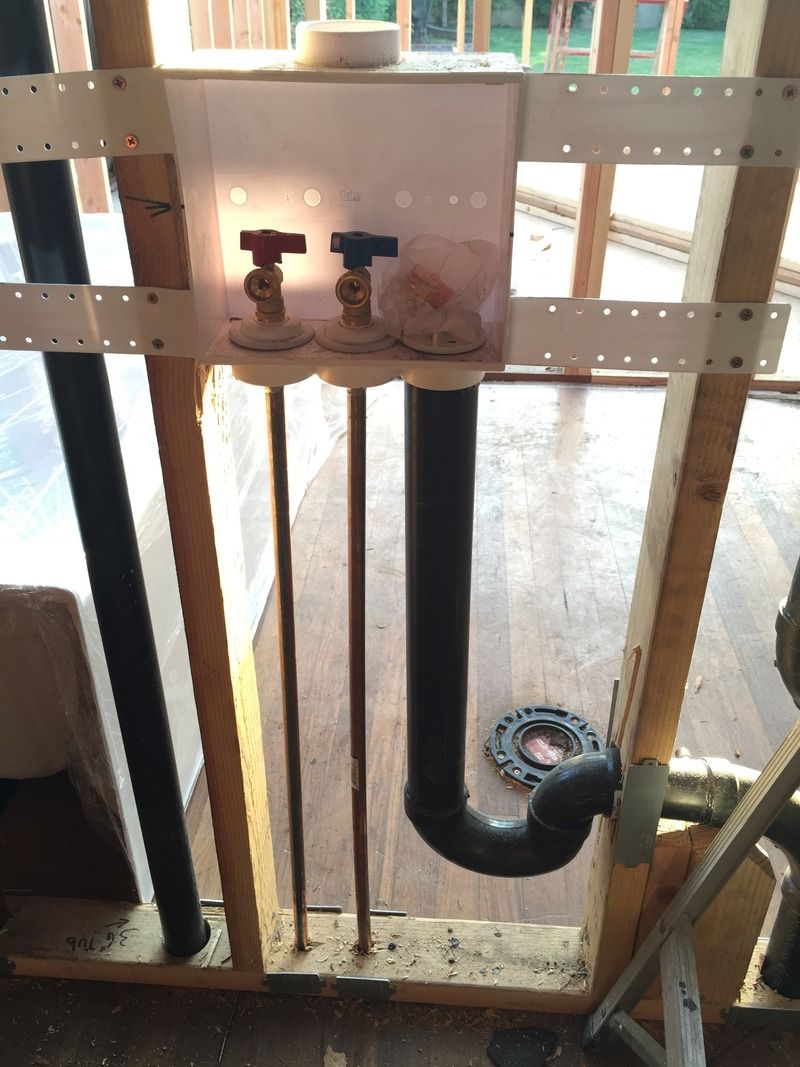 Bath/shower for kids/guest bath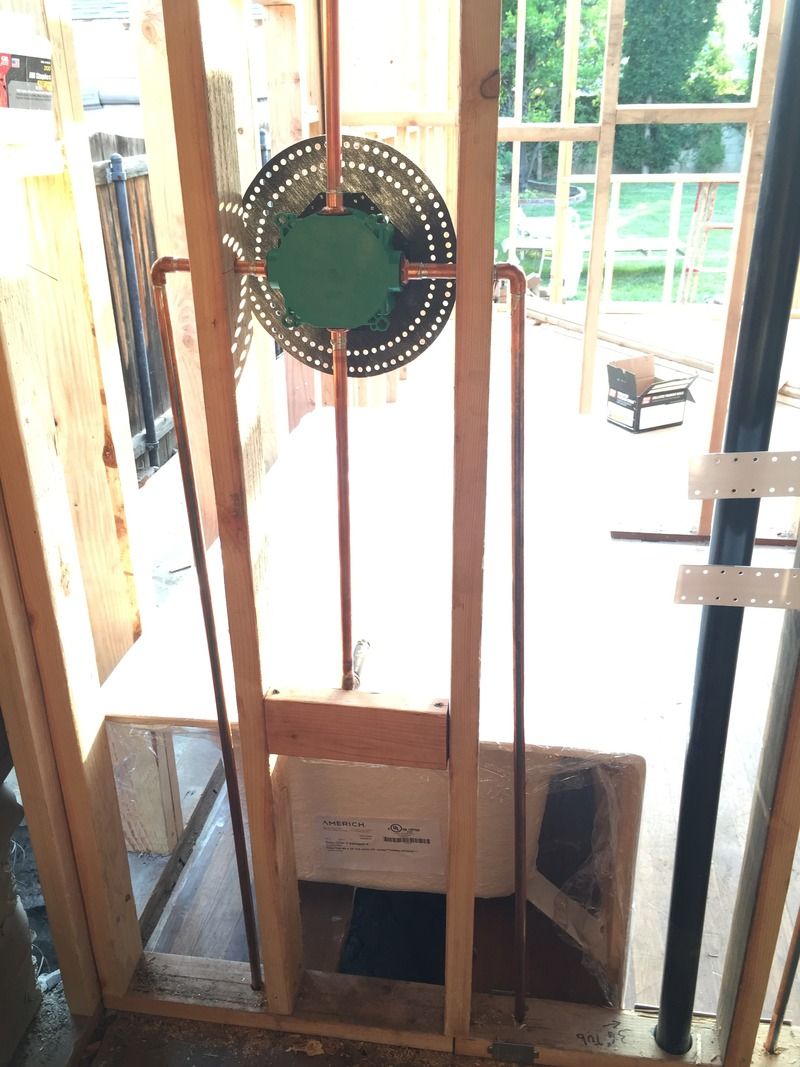 Cat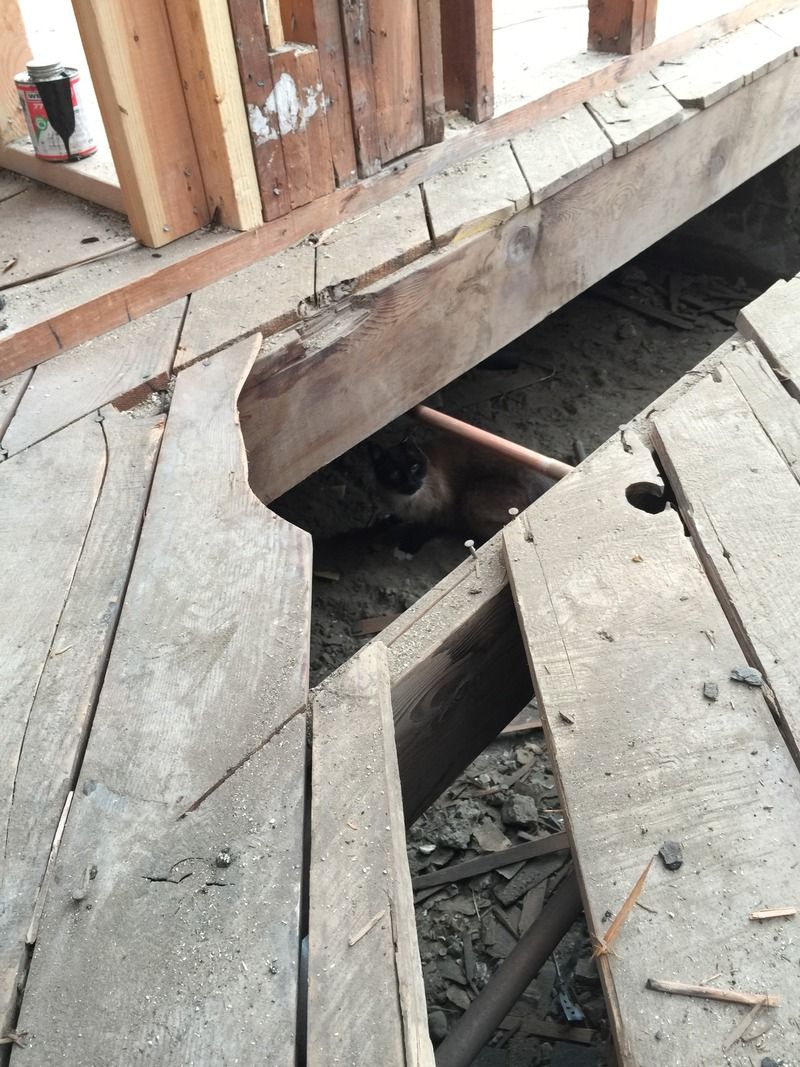 Me being me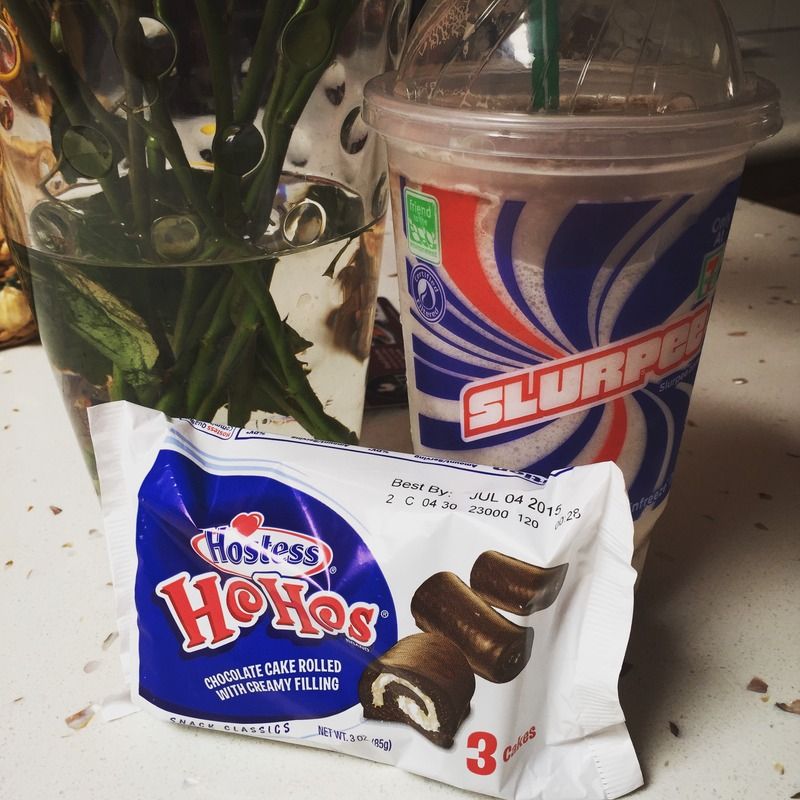 More to come! Plumbing and electrical carry on through the next week. We still need to pick out cabinets, vanities, and flooring. Jordan purchased windows earlier today - yay! Bye!