The countdown is underway. From today, Escrow should be closing in one week! This means that next Monday we should be sitting down in an office to sign a lot of documents and officially become homeowners. I cannot believe that this is really happening! We've decided that we need to start figuring out what needs to get done first once the seller is moved out of the house. Over the weekend we came up with this list as a first pass at our thoughts:
1.
Contractor
: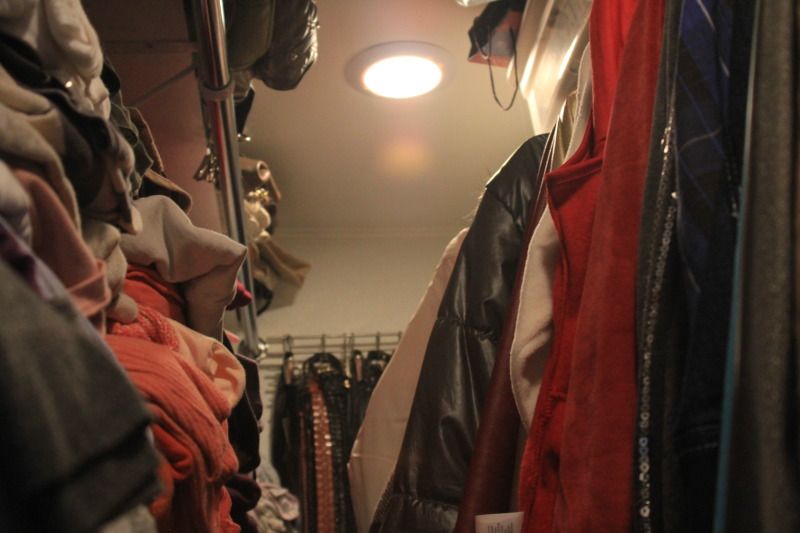 • Bedroom wall removal: What we are calling our master bedroom has a small walk-in closet that was build into the room. In order for our bed to fit in the room we will need to tear the closet wall down. It will add about 3-4 extra feet that is much needed. Currently, there is a TV mounted on this wall, which should mean there is electrical running through. We thought it was a safer choice to bring a contractor in and seeing what can be done. While he's there maybe he can help us with: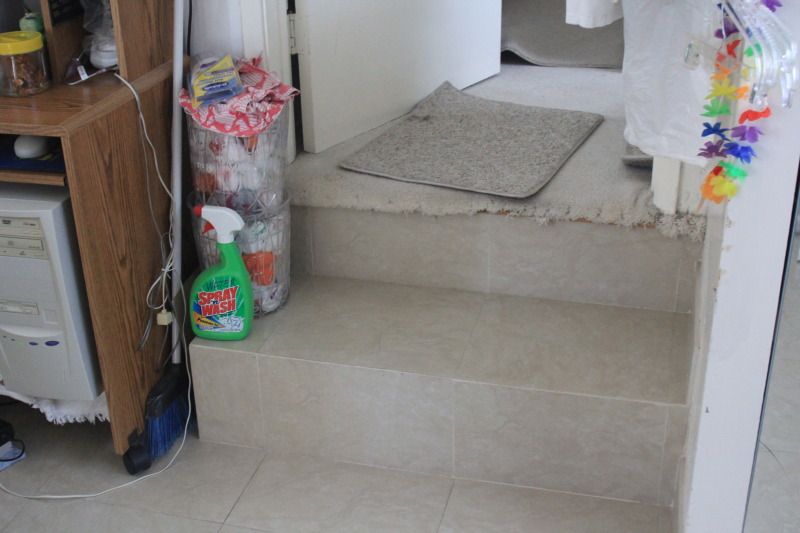 • Steps in the back room: There is an addition to the house and it's not part of the raised foundation. There are steps from the bathroom and also from another bedroom that lead down into this addition. Both sets of steps are uneven and a little unsightly. If it's in the budget we'd like to get those fixed while we have a contractor.
• Wall behind the washer & dryer: The home inspector said there was some damage to the wall behind the w/d so, once the house is ours, we can go in a do another once over to make sure we need this to be patched up.
2.
Plumber
:
• Re-pipe the whole house: the water pressure in this house is really low due to 3 different types of piping under the house. A chemical reaction between the different materials has caused a rust build up that kills the water pressure. We were told it's probably not going to work out to have more than one thing running at a time, which is a huge problem if we both get ready at the same time in different bathrooms in the morning!
• Install a new water heater: I honestly forget why we are getting a new one but I'm pretty sure the current water heater has seen it's life through.
• Fix the dishwasher air gap: When the dishwasher runs it spews water all over the counter. Ew.
• If we find affordable fixtures for the kitchen sink/bathrooms and need help installing them we may have the plumbers help! Otherwise, this is on the wish list for another day.
3.
Flooring
: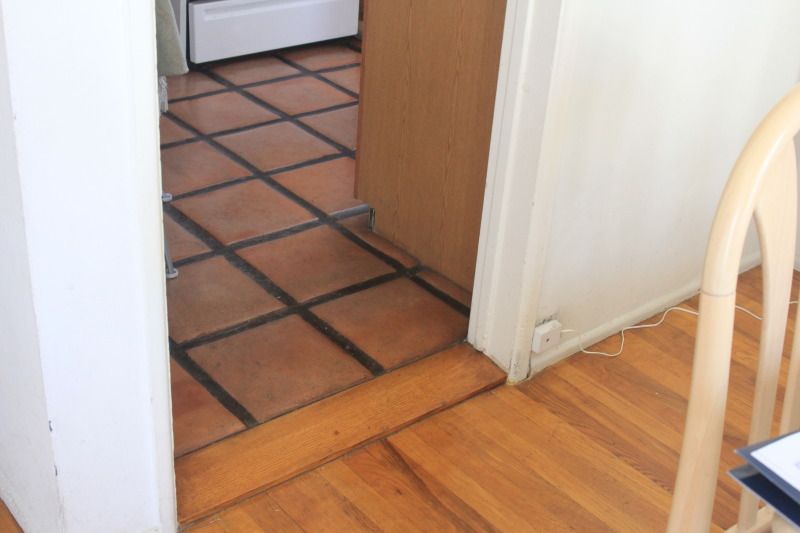 • Remove the kitchen/laundry room floor: The cement pavers are definitely not the cutest flooring that I've seen, plus, JB does most of the cooking and is suggesting we go with a softer and more even floor option. I can't say that I was bummed to say goodbye to the cement.
• Carpet: There is carpet in 2 other rooms; the little room that will become our walk-in closet/utlity closet, and the 2nd bedroom. These will be getting new carpet. We're deciding if we should put carpet over our wood floor in the master, TBD. Also, the addition, where the steps need to be fixed, needs new flooring. If we can afford it the tile, that we do not like, will be GONE, probably by our own hands to cut down on labor costs, fast! Once those are gone we are probably going to be putting down some cozy carpet and turn the place into a den/office type of room. The addition room is also on the wish list.
• Bathroom: Both bathrooms need some work but if we are getting a deal on flooring and we can make it happen we might be able to smash up both bathroom floors and get something installed a little more to our taste.
4.
Paint
:
• No hired help for this one, that I foresee. Maybe we will bribe a friend or two with free pizza and a frozen treat.
• The entire interior of this house will be painted. Ceilings, walls, the main entry doors, all of it. We don't entirely know what we're doing, so Google will be doing some research for us along with the helpful people at the local Home Depot or OSH. If you have any wall, ceiling, or door-painting tips PLEASE send them my way.
So this is our list of things we want to do before we move in. Obviously, painting our master would take priority over painting the rest of the house but I can hope. Have you been in this situation? What was your plan of attack?
Until next time...