I think about this blog all the time. I feel kind of bad that I don't have too much to write about right now. Even though I have the time to do more, WE haven't had much time to organize ourselves together and decide what to tackle next.
Remember the
yellow built ins
that I painted? I painted the actual shelves and our mantle white. Within a few days I had also painted the other set of built ins completely white. Our problem is deciding on what to do with the wall portion of these built ins.
That is where the title of this post comes in. HELP ME! Does anyone have any ideas? We thought about getting some foam board and attaching fabric to it. I can't paint it because there used to be mirrors glued to the wood. The glue is the black lines you see all over. It's not flat and would look pretty gross through the paint.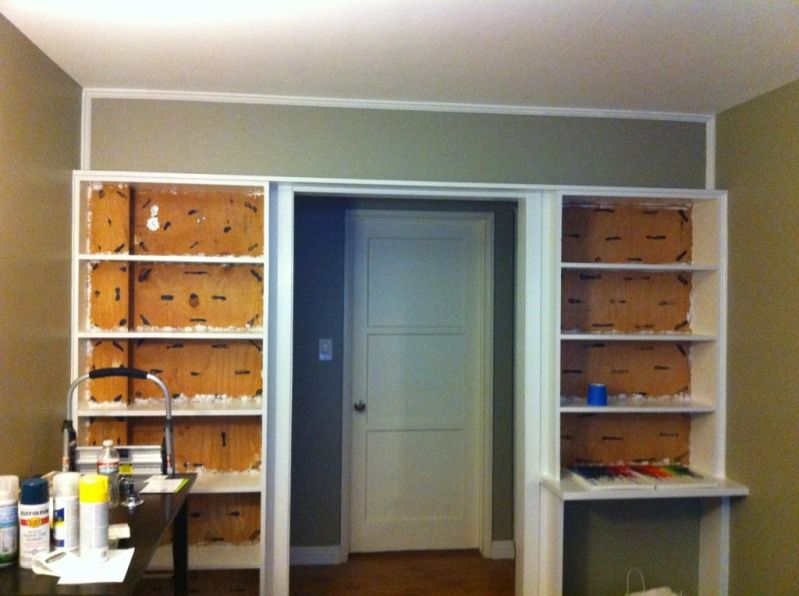 Thank you!