I'm not really sure why my post title is what it is but I feel a little bit stuck. We have too many projects going on at once. Or at least, that's what my head thinks. I have to touch up the paint in the bathroom but what I really want to be doing is painting the rest of the front door. But to do that I need to get rid of the ugly curtain rods and putty the holes and finish priming and tape rosin paper to the windows so people can't see in and the list of dumb things goes on.
So, this is what I've been staring at for over a week. I had figured that while the door was off the hinges and being painted yellow, I should at least prime the inside of the frame. And then I decided to just go ahead and prime some other places. And while we can tell it will really make the room much cleaner and brighter, it's big ole hot mess right now.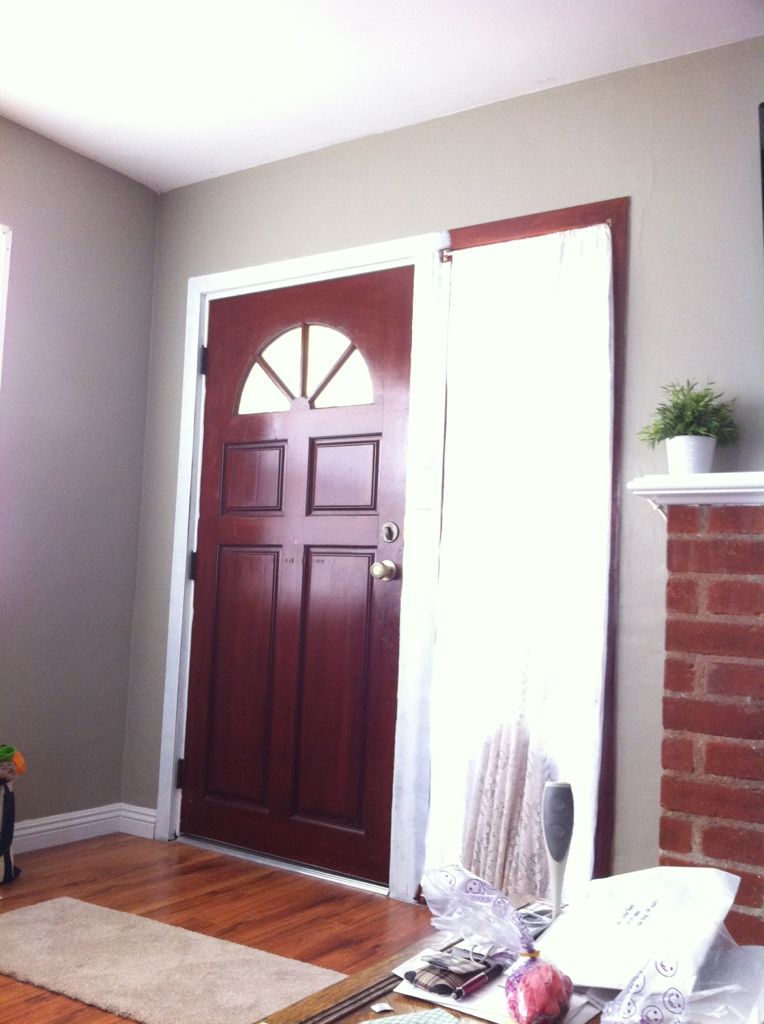 I don't have too much else to update you with. I touched up some ugly spots in our kitchen. It looks much better to me but since no one has really spent much time in our house, besides us, it won't make a difference to anyone else.
We also made a functional decorative purchase. He has a name: Reginald. We're not sure where to put Reg yet but as an octopus he will be holding our keys sometime in the near future. Picture to come.
Hmmm... Oh! I also spray painted our house numbers dark blue. That took all of 5 minutes. But that's all I have to share!
Does anyone know where they have great deals on front door handle sets and door knobs? All of ours are kind of grimy. Ewww.