This update is a little late. I was trying to wait until we had all of our cabinets painted and hung. Nope dot com.
We have 1 set of cabinet doors hung. Let me show some before photos.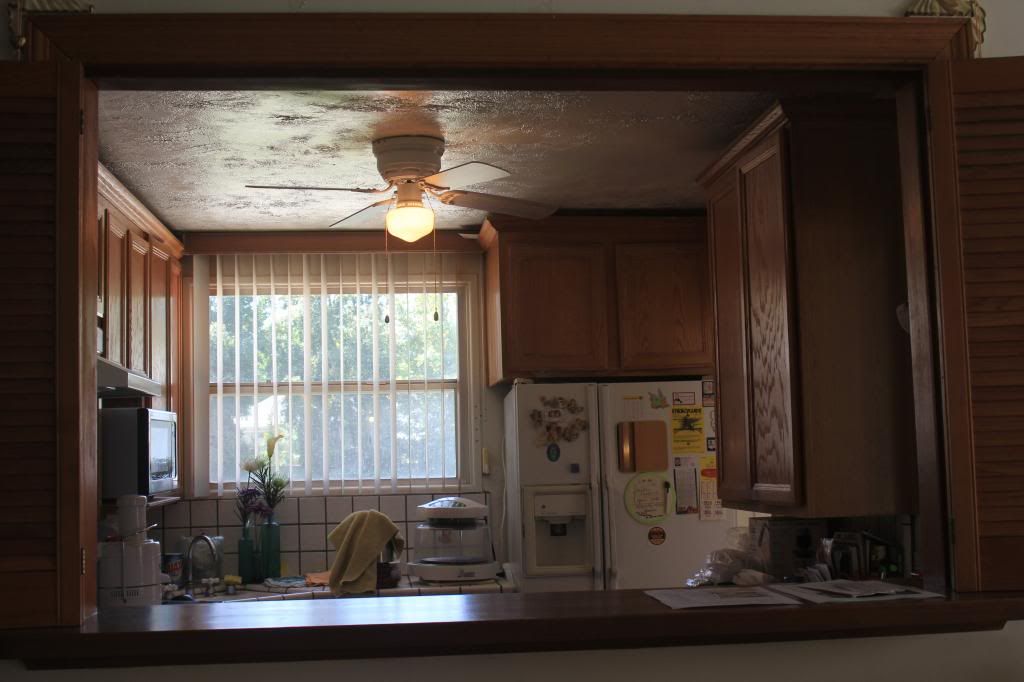 Some cross-eyed painting action from me:
After!
Don't look at the mess!!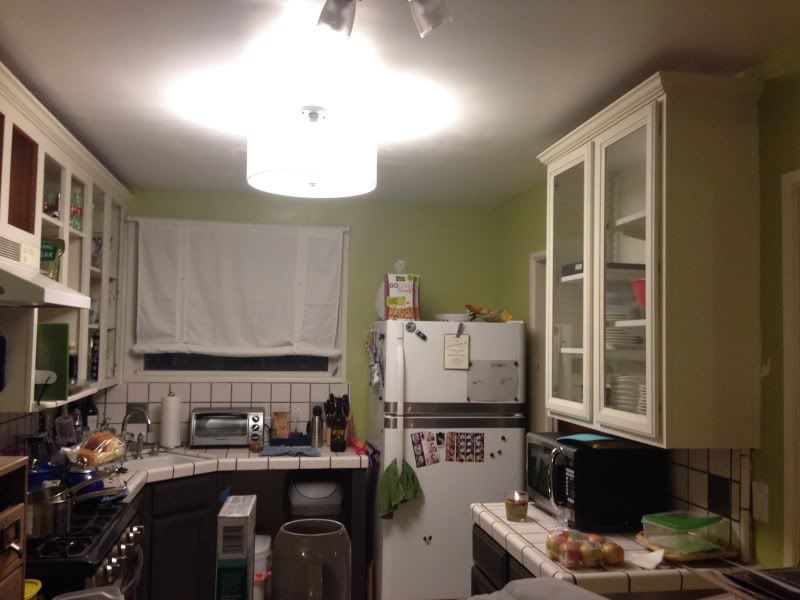 What we did was remove the cabinet doors and basically soak them in TSP. This whole kitchen was super gross. I don't know what those old ladies were cooking in here but EW man. Okay, cabinet doors off and cleaned. We gave them to my dad who cut out the middles at his factory. He gave them back to me and I painted them! Jordan then took them to a local glass store and had tempered glass custom cut just for these doors! He then used silicone to attached the glass to the doors and let them dry. They kind of sat around for a little while but recently he hung them up with the new hinges! And voila - amazing!
We haven't attached the knobs, or even put our dishes away. We kind of have a new set of dishes that we received for our wedding. Updated, prettier version of the above picture coming after next month! I've also been searching Craigslist high and low for a buffet/sideboard/cabinet thingy for super cheap that I can makeover and store a bunch of our stuff so that we don't have to keep it in the garage! Gross!! And by super cheap, I mean $50 or under. And shorter than 30 inches. I'll find my mini "china cabinet" someday!
That's the only update I have at the moment. It makes a huge difference AND Jordan installed new hinges so that when you shut the cabinet door it's slow and doesn't slam. I hate slamming. He knows me well. We should get married. Oh...
More updates soon!!